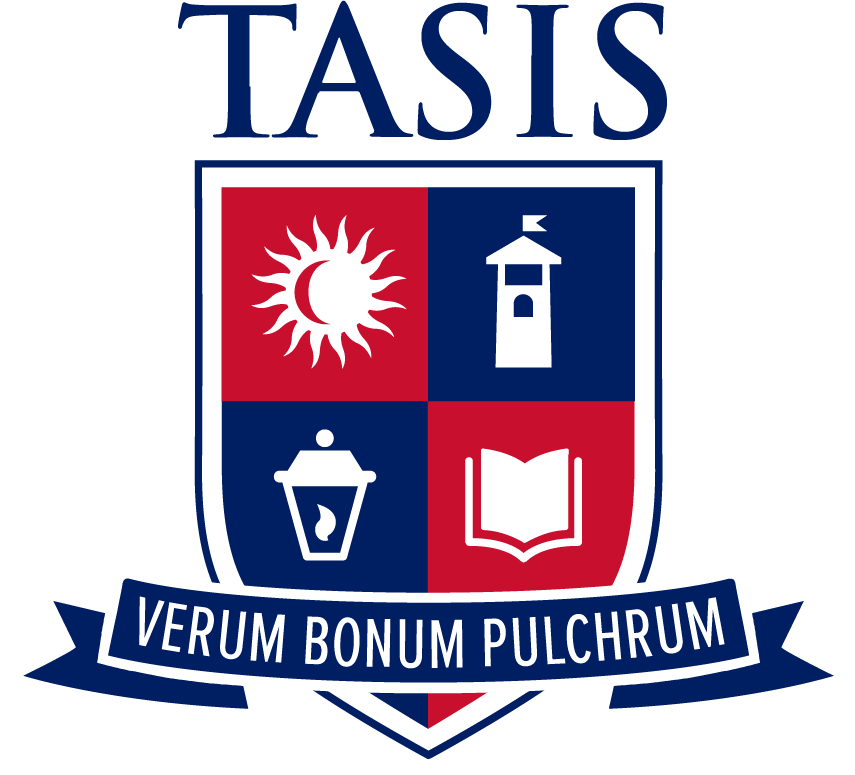 Dear TASIS Community,
I hope that you have enjoyed this beautiful weekend. I want to thank you for your dedication to TASIS during this unprecedented time. I am reminded of one of my favorite maxims from the Taoist master Lao Tzu: "A tree that cannot bend will crack in the wind…the soft and supple will prevail." The TASIS community has faced many challenges with great resilience and spirit!
Federal and Local Announcements
The Swiss Federal Government announced on April 29 that all compulsory schooling (PK-8) will resume on May 11. On April 30, the Canton of Ticino also announced that it will resume school for its compulsory grades on May 11. Here are some of the measures that the cantonal authorities will put into place when reopening.
Halving class sizes to around 12-13 students per class

Four half days or two whole days per week for ES

One full day or two half days per week for MS

Mix of live and online instruction for MS

Adjustment of spaces and schedules for social distancing

Reduced contact during recreation

Lavatory policies to reduce contact

Closing of dining services

Feedback from the TASIS Community
Throughout the last month, I have received extensive feedback from teachers, parents, and students on the topic of returning from distance learning to live instruction. We have heard that because distance learning is now well established, another transition back to live learning will be disruptive. We have also fielded concerns about the safety of returning to campus and the logistics of travel back to Switzerland for our families who are no longer in the area. While the above reflects the majority of opinions that we have received, some also expressed strong views about the importance of returning to school and returning to our more customary practices as soon as possible.
TASIS seeks to "stretch" its students as scholars and as human beings. Our plan to return to campus must meet both educational and personal growth goals for our students. This means that we want to postpone the disruption of yet another transition for our students as long as possible, and we want to minimize the effects of a fragmented daily schedule and hybrid modes of instruction that will necessarily result from a return to school at this time. Although we understand that distance learning is not the same as live learning, we still have important academic learning objectives that we want to reach by the end of the year, and our students and teachers are beginning to find their rhythm as they remain on pace to reach these goals.

However, we cannot deny the important social, emotional, and psychological goals of returning to live learning on a real campus. In this week's The Economist, there is an article about the importance of returning students to live learning on campus for these very reasons. A return to school would help our community practice new school routines, reestablish human contact between teachers and students, provide the reassurance of a school setting and routine, prevent a six-month absence from being on a school campus, and bring positive closure to the school year. Therefore we know we must return to campus before the end of the school year.
Dates for the Return to School: PK–8 Day Students
We believe we have a plan that will achieve educational continuity, ensure the safety of our students, faculty, and staff, and address the need for community and closure while also giving families some flexibility in their planning.

Based on the new federal and local guidance and keeping the above goals in mind, TASIS will continue with distance learning until Friday, May 22, and transition to live learning on campus on Monday, May 25. From May 25 through June 5 we will offer both distance learning and campus-based live learning options so that families who choose to keep their children home will be able to do so. For the live learning options on campus, we will run half days, five days a week, from approximately 8:00–12:30. More details will follow.

We believe strongly that the goals outlined above, in particular the need for community and a successful close to the school year, are of tremendous importance to our students. We also believe that we can offer an exciting educational model for the remainder of the year while still taking all necessary safety precautions.
Program for the Return to School: PK–8 Day Students
We have reviewed several models that local schools and schools around the world are employing in their return to campuses this May. In our model, we want to avoid having teachers and students navigate a hybrid instructional model that involves both live and distance learning at the same time. We also want to avoid staggered schedules where students spend one day on campus and the next day at home. We believe that measures like these reduce the quality of instruction, and TASIS strives to provide a more innovative, effective educational experience for its students.

Therefore, on Monday, May 25, all PK-8 day students will transition to end-of-year academic projects in various disciplines called Discovery Projects. Teachers will choose topics of intellectual interest to them and students that relate to our curriculum, and they will guide students on an exploration of these topics. These end-of-year academic projects will allow students to explore a specific area more deeply while promoting interdisciplinary thinking, creativity, and, most importantly, passion about an engaging academic topic.
Programmatic Choices for the Return to School: PK-8 Day Students
Starting Monday, May 25, and continuing through Friday, June 5, students will choose between one of two modes of instruction—either distance or live learning. We will send you a separate communication through which you will be able to select which option you prefer. If a student chooses to work on his or her Discovery Project(s) through a distance learning model, then he or she can continue with distance learning at home. If a student chooses to work on his or her Discovery Project(s) live, then he or she will come to campus to do so. (Boarding students will of course engage in the Discovery Projects virtually.)

We will share more information about the Discovery Projects in the coming weeks. It is important to note that students must commit to one choice during the entire two-week period: either continue with distance learning or transition to live learning on campus. All students will work on Discovery Projects, but the difference will be the mode. Because we need to staff accordingly, students will not be able to alternate between distance and live learning between May 25–June 5.
During the live learning of May 25-June 5, we will continue to follow all of the measures set by the Swiss Federal Government. Please also refer to our Coronavirus Information page to see a list of protocols and policies we had in place at TASIS before we transitioned to a distance learning model. In addition, TASIS will initiate the following non-exhaustive list of measures.
Maintaining class sizes of 12 or fewer

Running half days approximately from 8:00–12:30

No dining services (snack provided)

Staggered entrances and exits to campus and classroom

Staggered breaks

Following social distancing guidelines

No visitor policy

No busing services

Temperature checks

Mask policy (details forthcoming)

Mandatory use of hand sanitizer and hand washing

Campus cleaning before and at regular intervals throughout the day

Minimal transitions and passing time

Bathroom policies to reduce contact

No sharing of materials, toys, or equipment
We will also have our safety plan reviewed by an outside consultant, so the above and more are subject to further development. More details are forthcoming.
As we announced previously, due to the federal restrictions referenced above, we will not be able to hold gatherings of more than five people, which means that important end-of-year events like the fifth- and eighth-grade Moving-Up Ceremonies and the Spring Arts Festival will not take place on campus in their traditional format. We will update you on these events as we learn more about the restrictive measures and how long they will remain in place.
The work of our teachers, staff, and students has inspired and humbled everyone in our community, and I am confident that this temporary trial will continue to bring out the best in all of us. My endless gratitude to the entire TASIS community for your indomitable spirit! Wishing all of you peace of mind and good health.
Sincerely,

Christopher Nikoloff
TASIS Headmaster