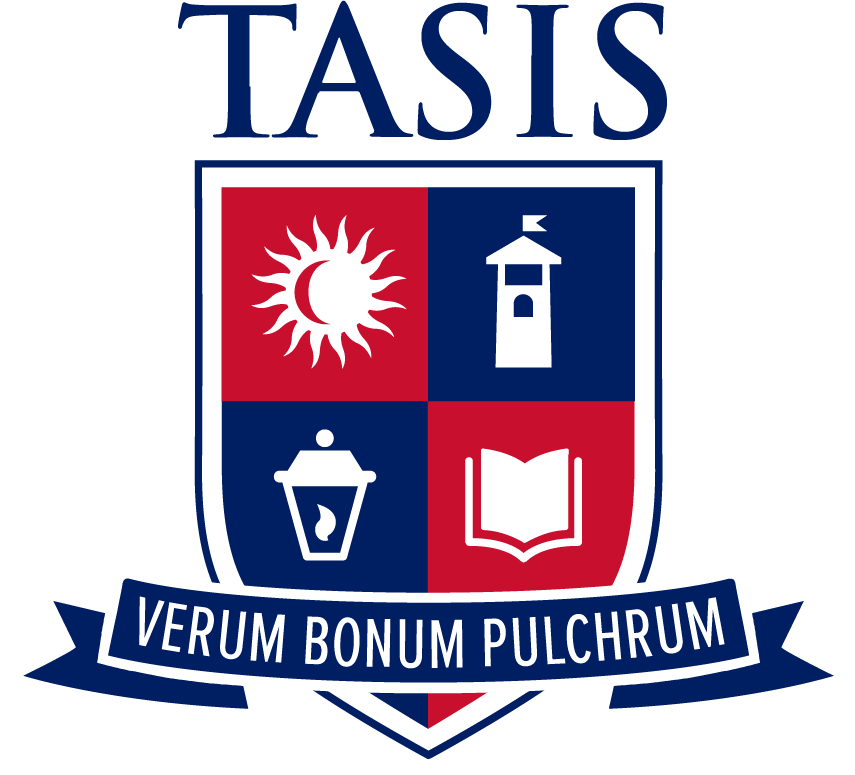 Dear TASIS Community,
I hope that you have enjoyed a restful and safe Spring Holiday. I want to thank the entire community for your perseverance as we navigate the global pandemic. The TASIS spirit has never been stronger, which is important as we face the inevitable challenges ahead.
Distance Learning Continues on April 20
TASIS must now turn its attention to the completion of the year. As we announced prior to Spring Holiday, we will resume distance learning on Monday, April 20. We have made ongoing adjustments to the distance learning model both before and after Spring Holiday based on teacher, student, and parent feedback, and we hope that these adjustments in structure will enhance student learning in the weeks ahead.

In order to maintain the positive momentum of learning that we established prior to Spring Holiday, we will retain our current online platforms, including Google Classroom, Zoom, and Seesaw. We are using these online platforms for educational purposes only, and you can review each platform's privacy policy here (Google), here (Zoom), and here (Seesaw).

I would like to thank our teachers, staff, and students, all of whom are working diligently to maximize learning during this extraordinary time.
Federal and Local Announcements
While the restrictive measures currently in place will continue until April 26, the Swiss Federal Government announced on April 16 that all compulsory schooling (PK-8) will resume on May 11 and high schools will resume on June 8. The Canton of Ticino announced that it may follow a similar timeline.


The Swiss Federal Government announced that it plans to reopen in three phases. Phase One, beginning April 27, will see the opening of some businesses, such as hair salons, doctor and physiotherapist practices, garden centers, and home improvement stores.
Phase Two, beginning on May 11, will see the opening of PK-8 schools and all other shops, including department stores and open-air markets. It is important to note that moving to phase two will not be confirmed until April 29.
Phase Three, beginning on June 8, will see the reopening of other educational institutions (including high schools), museums, zoos, and libraries. We also anticipate additional guidance from both federal and local authorities on what specific safety measures will be in place during these phases.
Return to TASIS: PK-8 Day Students
Based on this new federal guidance, there is a real possibility that the Ticino cantonal authorities will follow a similar timeline regarding school openings. If Ticino authorities allow the reopening of compulsory schools in May, TASIS will strongly consider reopening for PK-8 for day students only. While there are clear educational, social, and emotional advantages to reopening school to complete the academic year together, we have to weigh these against health and safety factors, which must always take first priority.

If we are able to open for PK-8 day students only, the likely target dates will be either May 11 or May 18. Again, much depends upon direction from the local authorities, the conditions under which local schools will open, and our own assessments of safety considerations. However, we wanted to prepare our community for this potential development.
If we are able to reopen, we will of course continue to follow all of the measures set by the Swiss Federal Government, and we may require additional measures specific to TASIS as necessary. Please also refer to our Coronavirus Information page to see a list of protocols and policies we had in place at TASIS before we transitioned to a distance learning model.
We will provide further updates on the possibility of a May return for our day students in the coming weeks.
Return to TASIS: HS Day Students
Given the timeline announced by the Swiss Federal Government, we can now confirm that all High School day students will continue with distance learning for the remainder of the 2019-20 academic year, since returning to school on June 8 will be too late for our students.

As we have mentioned earlier, we are working diligently with teachers, students, and parents to deliver the best instruction possible and to ensure there is no loss of learning, particularly for students in courses with external exams like IB and AP. For the year-one IB students in particular, we are currently surveying teachers to assess our progress towards all annual learning targets.
Return to TASIS: MS and HS Boarding Students
Unfortunately, due to the ongoing global pandemic, travel restrictions, and uncertainty that still faces much of the world, our Middle and High School boarding students will not be able to return to campus for the 2019-20 academic year, and they too will remain in distance learning.

For our Middle School boarding community, this means that we will need to facilitate a live connection to classes. We will also need to record classes for those boarding students who are not in nearby time zones. The Middle School divisional leaders will provide more specifics on these arrangements by May 1. Also, since the High School is continuing with distance learning through the rest of the year, our High School boarders will continue with distance learning as well.

While there is nothing we want more than to welcome our boarding students back on campus, this is a necessary precaution we must take at this time. Dorm Heads will be in touch with all boarders by May 1 to coordinate the return or storage of their belongings and to help bring closure to the school year.
Graduation and Other Senior Events
We are extremely disappointed to announce that we will not be able to hold the 2020 Commencement Exercises and related events, including Prom and the Senior Banquet, at their scheduled time in May.

This historic turn of events saddens us deeply. Of course, the fact that commencement ceremonies will not take place at their regularly scheduled time on campus does not diminish the accomplishments of our seniors. In fact, the character that our seniors have shown during this difficult time only speaks more highly of their extraordinary contributions to TASIS and of their inevitably bright future as TASIS alumni.

In lieu of these annual events, we are planning a virtual graduation, the details of which we will communicate to our senior families in the coming weeks. Because we know how important an actual live ceremony on campus is to our graduates, we are also currently exploring the possibility of holding Commencement Exercises on campus at a future date when conditions and timing permit.
Due to the federal restrictions referenced above, it is highly unlikely that we will be able to hold large gatherings of people any time soon, which means that important end-of-year events like the fifth- and eighth-grade Moving-Up Ceremonies and the Spring Arts Festival will likely not take place on campus. We will update you on these events as we learn more about the restrictive measures and how long they will remain in place.
International Baccalaureate, Advanced Placement, TASIS Final Exams, and College Counseling
As you are aware by now, the College Board has announced that it will move its AP exams online, which will allow our AP students to take their exams remotely, and the International Baccalaureate has canceled the 2020 IB exams. Both our IB and AP coordinators and all of our IB and AP teachers are monitoring the situation closely and providing necessary guidance to ensure that their students can close the year successfully.

As we announced earlier, we will continue with TASIS final exams, but we will need to adjust the form of these exams in light of our transition to distance learning and the remote administration of the exams. Our academic divisional leaders and teachers will provide their students with guidance on this topic prior to May 1.

Finally, our College Counseling Office stands ready to guide students on college and university planning and matriculation, as policies from colleges and universities on this topic vary from region to region and are still developing in reaction to the adjustments being made to end-of-year exams. Seniors, please consult your college counselor for assistance during this critical time of transition from high school to college. Juniors, please continue your college planning with your college counselors through the remote platforms we have established.
Financial Considerations for Our Families
We understand that the financial impact of the coronavirus pandemic is taking a serious toll on our school and our families, and in response we are working very hard to reduce costs. To help our families during this time as much as we can, we are currently calculating any savings we have experienced in our variable costs—such as food and activities—for the distance learning term and will apply a credit to families commensurate with the savings we have achieved. We will have more detailed communication on this point once we confirm all of the return dates and final costs.
As we announced earlier this week, we plan to run our world-renowned TASIS Summer Programs from Sunday, July 12, to Saturday, August 8, and we are currently making our plans for the 2020-21 academic year, which begins in late August 2020. We greatly look forward to both the Summer Programs and the upcoming academic year.

The work of our teachers, staff, and students has inspired and humbled everyone in our community, and I am confident that this temporary trial will continue to bring out the best in all of us. My endless gratitude to the entire TASIS community for your indomitable spirit! Wishing all of you peace of mind and good health.

Sincerely,

Christopher Nikoloff
TASIS Headmaster